SCMP: Mayank Vaid prepares for HK360Xtreme, swimming, cycling and running as friends ask 'where does the madness end?'
Mayank Vaid will swim around Hong Kong Island, run 100km and cycle 215km in his latest extreme triathlon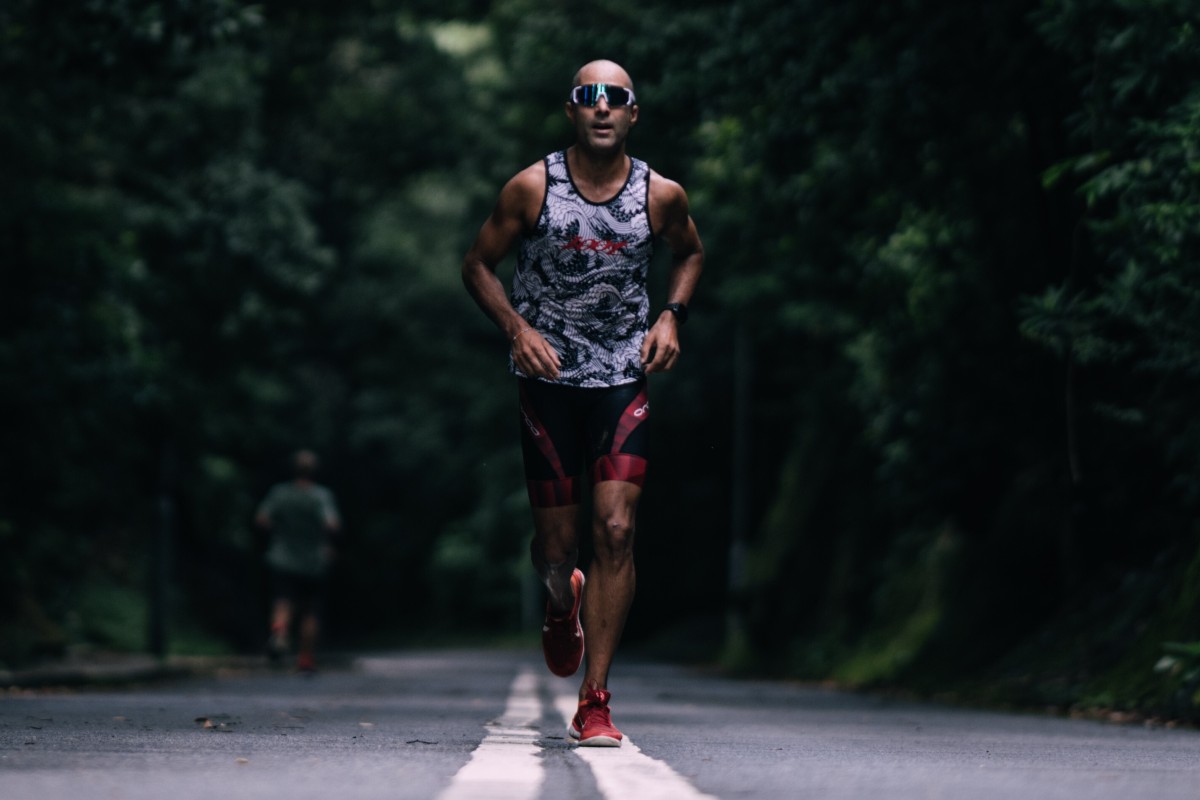 Mayank Vaid is embarking on the HK360Xtreme – a 44km swim around Hong Kong Island, 100km run and 215km cycle. Photos: Handout
On October 24, he will swim 45km around Hong Kong Island, run 100km and cycle 215km, calling his challenge HK360Xtreme.
"This is the learning curve. Someone asked me 'when does this madness end?' But we don't ask ourselves the same question when we get to some other position of learning or knowledge. We don't call it madness, we call it exploration, we call it a learning curve," Vaid said.
"We want to learn more. We never ask ourselves this question when we reach a certain financial return or salary, we want to make more. That is a perfectly normal expectation. But for an endurance athlete, it seems to be madness."
"People think you're just pushing harder and further, but what they don't see is you are constantly learning," he said.
Along with learning how to improve his performances, Vaid is also learning how to confront the challenges.
"It gets harder. While you start to understand the pain, you know the pain is coming. Mental preparation for an event when you know you're going to experience that pain is hard," he said.
Another aspect of the challenge is being close to home, it is always tempting to give up. When he crossed from London to Paris, Vaid he did not have the option. On his EverestMan, he returned to his front door every lap. This time, he will be a short taxi ride from his home.
"I have to get myself away from distractions that I could give up. Being close to home is such a distraction for endurance athletes because there's such a comfort zone out there," Vaid said.
Vaid, in other ways, is more prepared for this challenge than any other. As swimming pools have been closed, he has been forced to train exclusively in open water.
"You can have good days and bad days in the ocean. In training, the ocean has changed its face each time we've gone out. It's good mental training. But I don't think any amount of training in the ocean is enough," he said.
Vaid will have the added motivation of raising money for InspiringHK Sports Foundation, Outward Bound Hong Kong and Ocean Recovery Alliance.
Two of the charities are focused on getting children outdoors and being active. In the coronavirus pandemic, coaches are struggling financially as they are unable to host sessions, so InspiringHK is providing support. Outward Bound has been unable to host schoolchildren. Ocean Recovery Alliance focuses on plastic pollution.
To help raise funds, fellow open water swimmer and graffiti artist Gustav "Szabotage" Szabo has created a piece of work that will be auctioned and replicated on sports clothing. It depicts the famous Hong Kong skyline with a swimmer making their way around the edge.
"I didn't need any encouragement," Szabo said. "I was just inspired to be able to contribute to something that brings both my interests together. I'm an artist and I'm a swimmer. I want to see how we can raise the profile because swimming is an unfortunate sport when you see an arm or a head, it's not such interesting content, but we hope the art will bring attention to it."
The HK360, a swim around Hong Kong Island, is completed by a handful of people each year. It is organised by Shu Pu, who helped Vaid develop the idea of adding the other two disciplines.
"It's a strategy, swimming around Hong Kong," she said. "All swimmers have a window and we need them to hit a certain speed so they can hit a window in the tide. Of the three sports, the swim is almost the most like a team sport.
"You need people to help, making sure he starts at the right time so he can get round without suffering too much. Well, there will always been some suffering."
For Vaid, the event represents more than the sports themselves. He sees parallels between pushing his mind and body into the unknown and Covid-19.
"It represents a strong sense of resilience in dealing with ambiguity," Vaid added. "This is what the moment is about, this is what 2020 is about. It's about overcoming challenges. A lot of people in Hong Kong have done that very successfully. We've been dealing with ambiguity for months."
You can donate to Vaid's charities here.
---